Do you like to explore trails? Well, for sure, trails lead to somewhere or to someone. Let me share a funny family "trail" story.
Our son has been staying with us for a while. I kept seeing little spots on the kitchen, dining room, and hallway tile floors. I wondered what it was, and I wanted to follow the trail. Of course, it was "sweet" tea droplets. The trail started at the refrigerator door, then across toward the counter and sinks; then into the dining room, onto the hallway, and stopped at the stairs. (If any dropped on his way upstairs to his bedroom, you couldn't tell because of the dark plaid carpet on the stairs and in the upstairs bedrooms.) Our family trail turned out to be a "tea" trail; the culprit was our son. No problem, but let's be careful, don't fill the glass too full, etc. and etc. That "Trail of Tea" took us to its conclusion.
I'm reminded of another trail. It's the "Trail of Tears." Lots of people are crying today for all sorts of reasons. I'm so glad we have a Gentle Shepherd to care for us. And, what a comfort to know that tears are a language our Shepherd understands.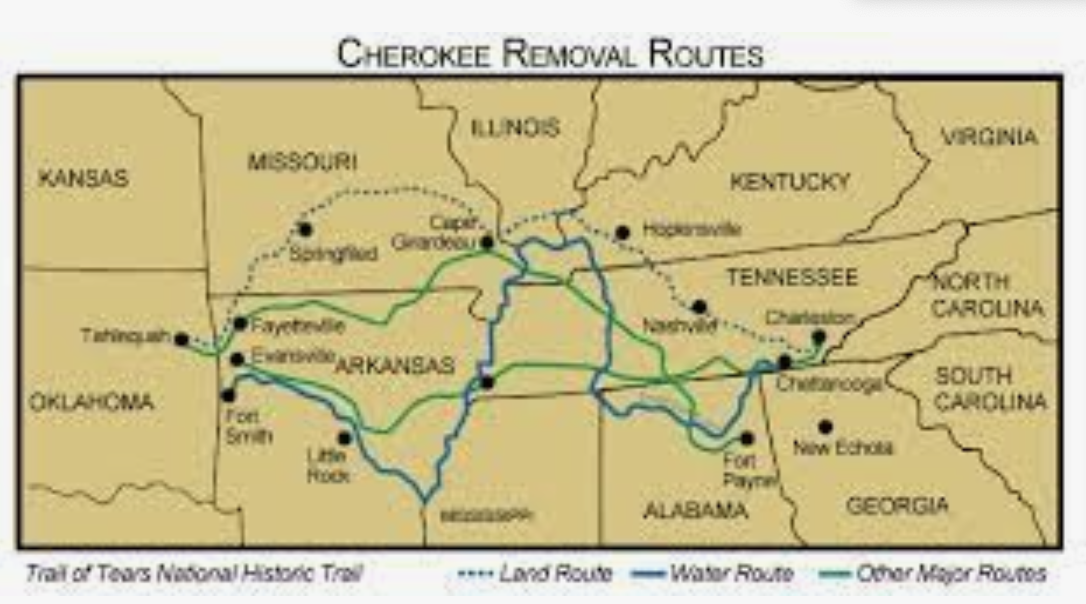 I've been reading about the historical Cherokee Trail of Tears, designated a National Historic Trail. This was when the U.S. Government forced the North American Indian Tribes to move from their homelands in the Southern U.S. to Indian Territory in the early 1800s. The Indian Removal Act of 1830 resulted in the forced relocation of over 15,000 Cherokee people, a third of whom died during the journey. This Cherokee Trail of Tears is considered one of the most regrettable episodes in American History. In the enforcement of moving them to Oklahoma, almost 4,000 died along the way. My, my, my! No doubt about it, tears must have flowed.
Many folks today are facing deep hurt, great harm, and even severe persecution, as crime is all around us. Sin and degradation march on Main Street. Yes, tears are flowing. It seems as if the whole world is sinking lower and lower into the pit of darkness and damnation. I'm asking the question today: Where do our trails lead us today? Hopefully, to a good conclusion!
If you are crying today, remember to choose God's way. HIS Trail can bring you to a good place, a place of peace, a place of rest, a place of help and hope. Listen to these words that Gordon Jensen wrote.
"Often you've wondered why tears come into your eyes when burdens seem to be much more than you can stand. But God is standing near. He sees your falling tears. Tears are a language God understands.
When grief has left you low, it causes tears to flow, and things have not turned out the way that you had planned. But God won't forget you, His promises are true. Tears are a language God understands.
God sees the tears of a broken-hearted soul. He sees your tears and hears them when they fall. God weeps along with man and takes him by the hand. Tears are a language God understands."
Get on the right trail today…the Glory Train…the Green Pasture. Leave the trail of tears. Go God's way, for tears are truly a language God understands.