Blog 238 for OCTOBER 30, 2021

THE POWER OF A TRANSFORMING FAITH
Through the years of my Christian journey and preaching ministry, I have tried my best to walk by faith and not by sight. Actually, the power of a transforming faith began when I preached my first message. I had told the Lord if He would heal my stuttering tongue, I would answer His call to preach. The first time I spoke in public without stuttering was during my first message. The power of a transforming faith came into effect when I stepped into the pulpit and opened my mouth to preach. At that very moment, I knew that my faith had touched the hem of the garment of my Lord.!
Bess and I have been praying that the power of a transforming faith will transform many of our friends on our daily prayer list. The Apostle John has so much to say about the power of a transforming faith in I John 5:1-13. As a matter of fact, I am claiming this power of Scripture for some major challenges Bess and I are presently encountering. I am also claiming victory for all of you that are reading these lines my Lord has given to me. May the power of a transforming faith become a transforming force in your life.
The Apostle John is saying by belief I find life. I do not obtain the vitalizing air through controversy or clamor or idle lamentation, but by opening the window! Faith opens the door and window of the soul to the Son of God. It can be done without tears. It can be done without sensationalism. Our Lord says, "If anyone will open the door, I will come in. And he that has the Son has life."
John says by belief I gain my victories. "Who is he that overcomes…but he that believes?" It is not by flashing arrows that we beat the devil, but by an invincible life. To believe is to obtain the winning spirit, and every battle brings its trophies to our feet!
Join me with The Power Of A Transforming Faith!
​​​​​​ ​​​​​​
.
Blog 237 for OCTOBER 23, 2021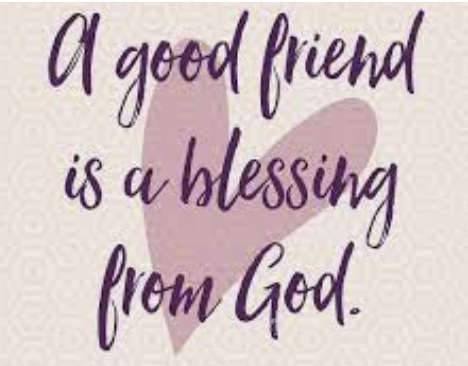 Blessed with great friends
Bess and I are blessed with great friends that really do enrich our lives. Recently we have been made aware of the wonderful friendships of many of these friends. Many of these expressed their appreciation to us recently at the National Quartet Convention in Pigeon Forge. To say the least, it was a heartwarming experience. We are very grateful to our Lord for making it all possible. It really is a priceless treasure!
J
ust before the NQC, we were guests of Neal and Francis Putman for a wonderful lunch at a great restaurant in Knoxville. We got acquainted with them through the Lake Gibson web sight when they lived in the Palm Springs area of California. They watched our Saturday and Sunday services every week-end. They had become great Southern Gospel fans, but were limited from seeing music groups due to a lack of concerts in the area. As a result, they were motivated to move to Crossville,Tennessee, to be near gospel concerts. They loved our emphasis on music and Bible preaching. For two years they rented a condo in the Lakeland area from January through March to be involved in our week-end services. Neal told everyone about our ministries and invited them to attend. When Neal heard about our Holy Land trip they decided to go. He wanted me to baptize him in the Jordan River. He invited two of his friends, Mr. and Mrs. Fred Case from California, and lovers of gospel music, to travel with us. They became good friends of Bess and me, and have wanted me to take another Holy Land trip again.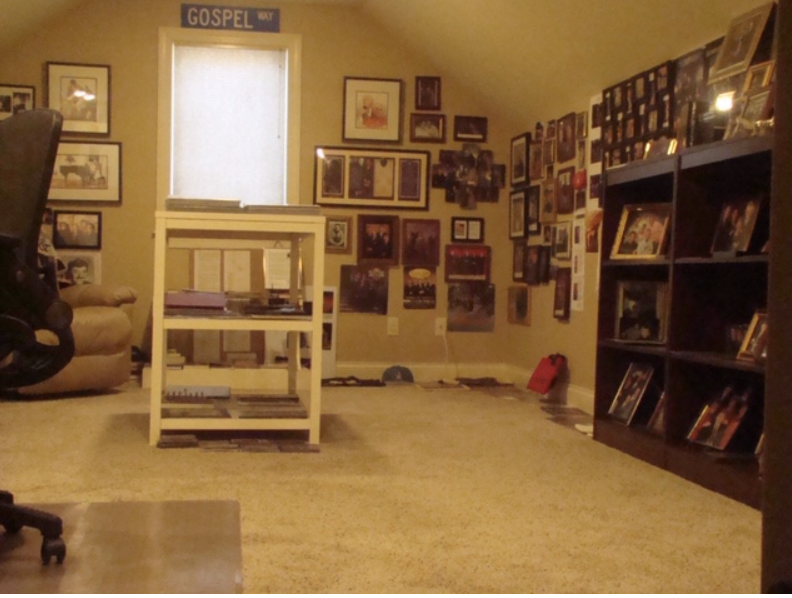 Neal has a Gospel Room in an up-stairs room in his home that is amazing! Bess and I were overwhelmed when we took a tour. It is filled with albums of all the gospel groups of the past and present. A big area of Bess's and my ministry has been on display in the room. Several years of our blogs have been represented. It really is something to see!
Coming soon will be another feature of new friends we met at the NQC that just ended. It really is true, Bess and I are blessed people!
​​​​​​ ​​​​​​
Blog 236 for OCTOBER 16, 2021
A BOYHOOD PREACHER TURNS
84
I was born on October 13, 1937, to Lee Olen and Dorothy Pauline Kirby. My birth place took place in their country farmhouse home in the Bear Creek community near Pinson in West Tennessee. It was a beautiful setting overlooking the clear waters, at that time, of Bear Creek. From my earliest recollection I knew I would be a preacher. I thought of it as my dream job. When people would say to me, "You will be a carpenter just like your dad," I knew that would never happen. Even though I did help my dad from time to time in his carpentry work, my mind was focused on being a preacher. I actually started preaching at three years of age, according to my parents, by using as a pulpit the square platform handrail at the bottom of the staircase. That was my favorite thing to do, so I would preach every day. A renter that helped my dad with the farming, lived upstairs. He really loved me, but my preaching made him nervous. My dad, recounting that period of time, said my preaching put him under conviction. The renter never would go to church with us, and told my dad, "If you don't stop Charles Lee from his preaching he is going to lose his mind." He really must have been convicted by the Holy Spirit.
When I was in the first grade my parents sold the old home place and bought one of my favorite places to live growing up. It was about 10 miles from Jackson. It was a wonderful truck farm with an orchard with delicious apples and peaches; a very good barn for two cows and Patsy, our beautiful horse I loved to ride; a large pasture for the cows to graze and Patsy to roam and wonderful land for farming.
Our house was large enough for my mother's sister, Aunt Lockey, and Uncle Dewey and cousin Nona Faye to live on one side. When I was in the third grade, my cousin, Nona Faye, and I had our own church and worship center in the barn. Nona Faye played a make-believe piano from a bale of hay. We really had church! I dressed up in Sunday-go-to-meeting clothes, and preached up a storm. It was in the barn that I developed the dynamics and excitement of expression in preaching. It was in the barn that I discovered the Kirby Kick that has been known and witnessed by many people through the years. It really did give me a great background and head start for my homiletical and preaching training when I went to college and majored in religion.
As I am celebrating 84 years, looking back on my life, it really has been an exciting journey! The longer I have lived the more I have witnessed the providence of God in my life. This blog is only the beginning of "A Boyhood Preacher Turns 84!" Thank you, Lord, for guiding me all the way!
​​​​​​ ​​​​​​
Blog 235 for OCTOBER 9, 2021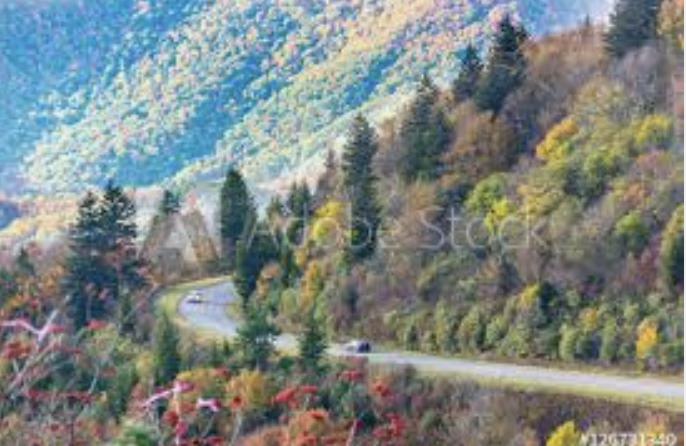 SMOKY MOUNTAIN PARKWAY
THE BEST TIME TO COME TO THE SMOKIES
Everyone wants to come to the Smokies in October. You can tell by the crowds and the traffic, that it really is the best time to come to the mountains. Of course, the main attraction is the colors. What a sight! God's creation really is amazing!
Let me take you on a tour. Very near our cabins is the Smoky Mountain Parkway that runs from Interstate 40 to U.S. Highway 321. It is up above our cabins. You could see our cabins if it weren't for the trees in plain view. Of course, you would miss the colors, so let's thank God for all the trees and the beautiful colors. On this six-mile run, you will see magnificent colors. There are several turn-offs to allow you to take an abundance of pictures. Bess and I usually make several trips on this route to check on the changing colors.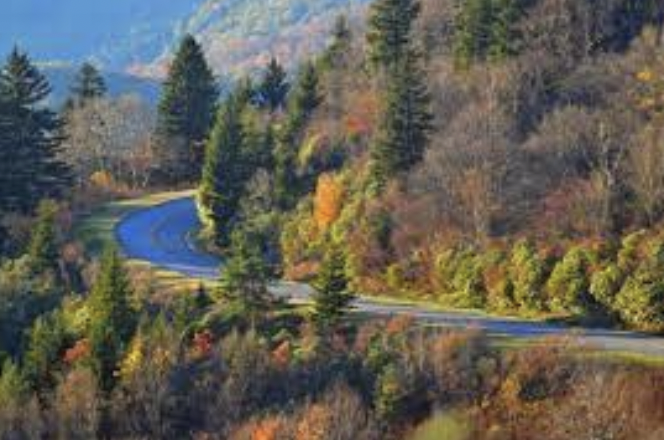 The most popular route to really see colors is on U.S. Highway 441 from Gatlinburg to Cherokee, N.C. If you can be patient, and not be in a hurry, you will see views that are breathtaking. If you choose this route, just remember the word patience, because you will really need it if you choose this route. From Cherokee take U.S. Highway 19 through the mountains to Maggie Valley. There are two good restaurants in the downtown area of Maggi. Unless you want to retrace your travel, you can take Interstate 40 West for good shopping in Waynesville, about 45 miles to Newport. My advice is to plan an entire day for this trip.
You might choose to journey to Cades Cove rather than journey to Cherokee. That is about 25 miles from Gatlinburg. The views will be great, but traffic will be very heavy. You will see the bears while taking this journey. If you choose to avoid the crowds of Gatlinburg and are hungry, you can have a great meal in Pigeon Forge at the Old Mill. Just know Bess and I always share the Turkey and Dressing serving because the order is huge, unless you are a big eater. Wherever you see the colors, have a great trip. You are on your own.
​​​​​​ ​​​​​​
Blog 234 for OCTOBER 2, 2021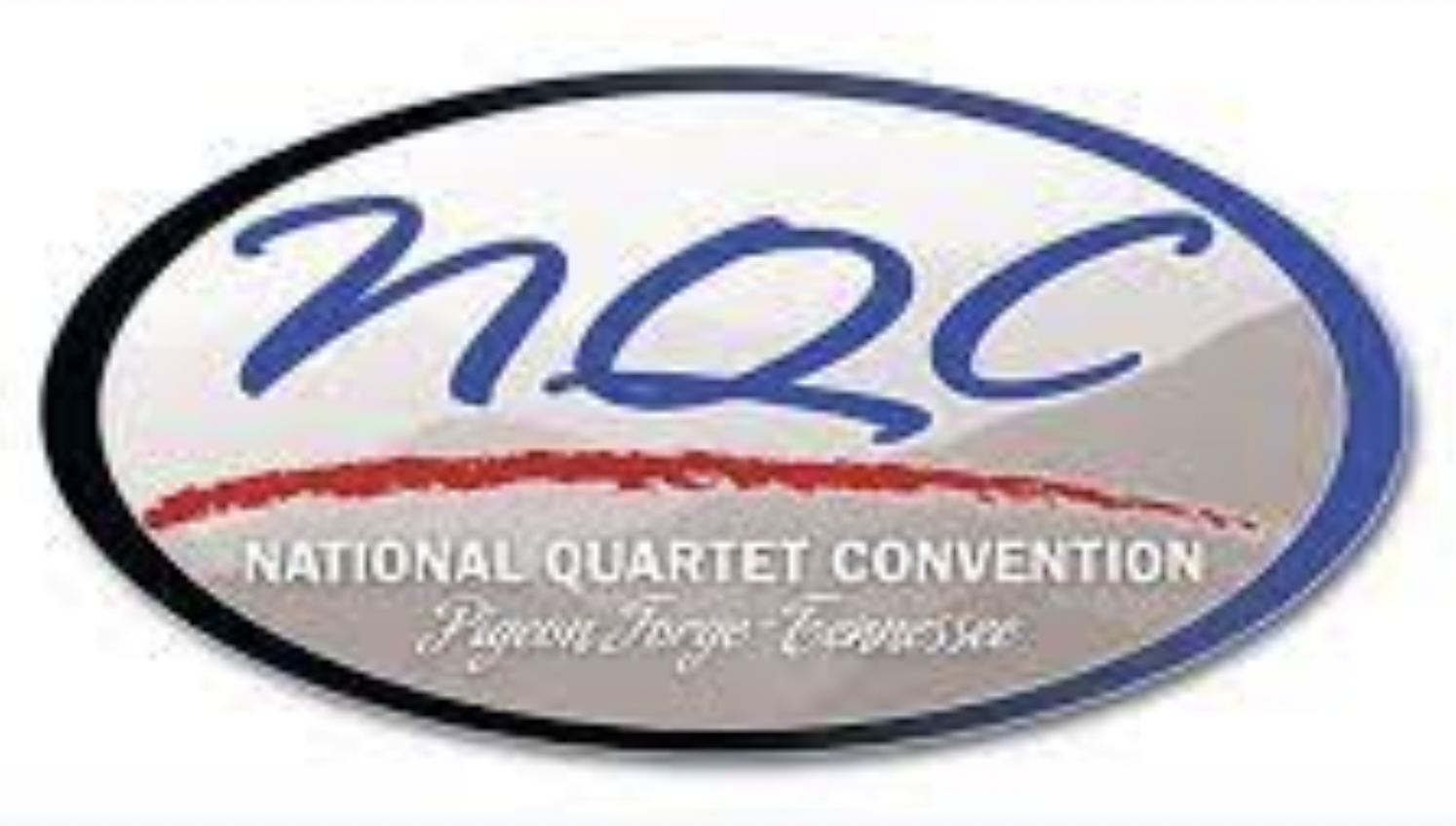 HI-LIGHTS OF 2021 NATIONAL QUARTET CONVENTION
For people that really like Southern Gospel music, the National Quartet Convention is a yearly attraction to attend. It is a week filled with variety and excitement. The LeConte Center in Pigeon Forge, Tennessee, is a perfect place to host this inspiring event.
Bess and I had the privilege of attending this year's conference that has just ended. We had the opportunity to visit and fellowship with many of our friends. In the 19 years of hosting Saturday Nights In Lakeland, we became extra special friends with all the groups in Gospel music. All of them wanted to make sure they were booked for all the seasons year after year. All of them told me many times, through the years, that our yearly concerts were one of their favorite places to be featured.
The Florida Boys Quartet got us started with a concert series in January of 1999. Every January until they retired, they would pack the worship center with a packed crowd. As a matter of fact, they were the reason we added 400 seats to accommodate the growing crowds. Les Beasley, leader of the Florida Boys, played a major role in the amazing growth of this ministry. Without a doubt, it was the greatest outreach ministry in all of my 56 years as a pastor across America. Les would tell most of the other groups they should book a date in my church. When other groups saw the big crowds and heard about the offerings, they told their booking agents they wanted to come to my church. It wasn't long until all of the dates from November through March were completely filled.
Our church was one of the first to book the Collingsworth family for a concert in Florida. Through the years they became the most popular group, drawing the largest crowds of all the other groups in Gospel music. As a matter of fact, they broke all attendance records with a packed church year after year. As the word spread about Saturday Nights In Lakeland, all the singing groups in Gospel music wanted to sing at our church. The most popular groups to draw the largest crowds next to the Collingsworth family, were the Hoppers, Triumphant Quartet, Greater Vision, Legacy Five, Booth Brothers, Blackwood Brothers, Mark Trammell Quartet, Karen Peck and New River, Tribute Quartet, Gold City, The Perrys, LeFevre Quartet and many more. Saturday nights became so popular, we decided to add Sunday nights to be able to host other groups that may want to be a featured group. It really did give the church an exciting weekend with four services during the Fall and Winter seasons. So until I retired in May of 2017 we had Saturday and Sunday Nights in Lakland for several years. No other church in America had as many concerts and booked as many groups. On Sunday nights we did feature Darrell Gash and the LGC Singers and a mini message from me. To say the least, it was an action-packed weekend.
It really was fun to be a pastor!
​​​​​​ ​​​​​​
Blog 233 for SEPTEMBER 25, 2021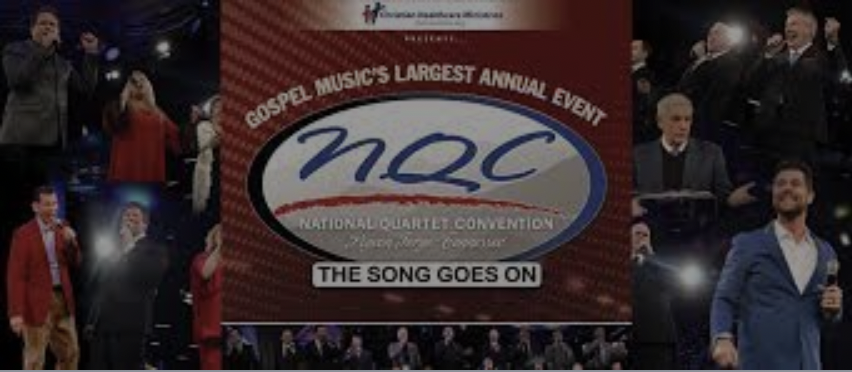 AN EXPERIENCE LIKE NO OTHER
​​​​​​After the 2020 National Quartet Convention was suspended due to Covid - 19 this year's NQC will be back in full strength. The beautiful LeConte Center in Pigeon Forge will once again be the host for the week of September 26 - October 2. It will be a short drive from our cabins through the mountains for all the activities. It will offer Bess and me the opportunity to visit with all of the groups that yearly were featured in the Saturday Nights In Lakeland concert series, dating back to 1999. We are always grateful to renew our friendships at NQC with our dear friends. It is also very exciting to see and to visit with people that watched us every week on the worldwide internet. We will have the opportunity to visit with them in the big lobby and in restaurants. Most of these we do not know, but they recognize us from watching our services. It is always an exciting time!
Bess and I have tickets for the activities and concerts on Wednesday, Thursday and Friday. On Wednesday we will attend the special quartet matinee featuring The Kingdom Heirs, The Old Paths, The Mark Trammell Quartet, Ernie Haase & Signature Sound, and Legacy Five. That will be followed by a very special matinee showcase featuring the Collingsworth Family.
On Thursday afternoon our keynote speaker will be Dr. Robert Jeffress of First Baptist Church in Dallas. A very special showcase will be followed by a very special "Person to Person" showcase featuring the Booth Brothers as they debut their new lineup for the first time. Following the Booth Brothers will be a 30th Anniversary Celebration of Greater Vision. A full night of concerts will follow featuring a line-up of music groups.
On Friday afternoon, Dr. David Jeremiah returns as the Friday keynote speaker and he will be followed by the most anticipated awards presentation of the year in the Southern Gospel music industry, the "Singing News" Fan Awards. A full night of concerts by a variety of gospel singing will climax the evening.
As you can see this NQC really is going to be an experience like no other! ​​​​​​
Blog 232 for SEPTEMBER 18, 2021
​​​​​​Sixteen years ago at this time of the year, Bess and I purchased our two beautiful cabins in the Smokies. I saw an advertisement for a Smoky Mountain cabin for rent in the "Singing News" magazine that was in the area of our cabins. We were so impressed by the location and the beauty of the mountains that we ended up buying the two cabins that were for sale. Bill, the owner, made us an offer we could not refuse.
For these sixteen years, it has been a delight to own these two cabins. We have thought they really are the best location in the mountains. As a matter of fact, they have been very popular through these years as rentals. The people that rent our cabins give us a "5 Star" rating, and rave about their beauty and location.
When I retired from the pastoral ministry that took me across America in 56 years, in May of 2017, we decided to become "snowbirds" and spend the summers in the mountains. It really has been a delight! I have kept busy mowing the grass, trimming and cutting tree limbs and trees, updating and upgrading the cabins and property. It has been an exciting journey! I have said the cabins and property are my fitness center. For two summers I have turned the mowing over to mowers that do a good job. Many of my former church members have voiced their delight over this decision. When people see the slopes over which I had to mow, they are amazed! The slopes were not easy.
During these 16 years, the time has really made a change. Friends have left us and moved to heaven. Others cannot travel like they once did, and do not come to the mountains. We sure do miss their fellowship and times together. There is Gene King, an old college friend; Steve Stutz, who made me promise I would preach his funeral; and Vicki Haas, a very close friend of Bess and me. Just thinking about all of these, makes me homesick for heaven! Can you even begin to imagine what all of these are experiencing now? Remember, straight is the way and narrow is the gate to heaven. Are you ready to meet the Lord Jesus if your time calls yet today? Can you even begin to imagine what it is going to be like to sing around the throne forever? I have been thinking lately that America is very near the point of no return. Now is the time to give our hearts and lives completely to the Lord Jesus! Please do not delay!
Jesus really is coming again!
Blog 231 for SEPTEMBER 11, 2021

The happenings and conditions of our present world convince me that our Lord is right when He teaches us some profound things in Matthew 24 about His second return to this earth. In verse 3 there are two very important words to consider:
(1) "Coming"
It means a coming and consequence presence. It is speaking of the glorious events of our Lord's coming.
(2) "The end of the age."
This is speaking of the completion of an era in preparation for an entrance into the next era. In our Scripture before us, Our Lord gives us some signals that have to do with the conditions of our world that will occur before the Lord comes again to this earth.
RELIGIOUS DECEPTION - VV 4-5, 11 - Jesus admonishes us to be intentional that no one deceives us. Some even claim to be Christ. The rise of cultism today is incredible. Their key is clothing error in half-truth. How can we avoid deception these last days? (1) Know what the Bible says. (2) The Bible says to test the spirits.

RUMORS OF WARS - VV 6-7A
Jesus told us that we would continually hear of war and rumors of war. He told us not to be fearful, for these things must happen before the end comes. At this present time, we are keeping an eye on the happenings that could erupt and explode in the Mid-East region.
A ROUND OF CATACLYSMIC EVENTS - VV 7-8
These events may be physical actions of destruction or disaster coupled​​​​​​ with social and political upheaval. Two of these are mentioned…Famine and earthquakes. Don't forget the recent massive Haiti earthquake!​​​​​​
Jesus is saying these are just pains that remind us that He is coming back to earth again!
RESURGENCE OF CHRISTIAN PERSECUTION - VV 9-10
Many believers will suffer greatly, even to death.
Jesus is telling us the world will begin to hate Christians like never before!
This is happening at the present time in America.
Public education, the media, and the courts are helping with their bias.
REBELLION TO AUTHORITY - V 12
The law (God's Word) is the authority.
Rejection of authority ends up in coldness and rebellion causing ​lawlessness to grow and multiply. It is happening at this present time in the family, world, and the Church now.
REVELATION OF THE GOSPEL TO THE WORLD - VV 13-14
Everyone will hear of our Lord before Christ comes again!
Technology, satellite, and computers all make this realistic.
We have witnessed Russia and Europe opening to the Gospel. Recently a world leader announced that the Gospel of Christ was now open in his country.
THE RETURN OF OUR LORD - V. 14, 36-39
The days of Noah are going to be like the days before the Lord returns!
Millions will not be expecting anything to happen, just like in the days of Noah, and ignore the warning signs, and be unprepared for the Lord's coming!
The condition of our world informs me that the Lord is going to come sooner than most everyone today thinks. Jesus did not say we would know the exact day of His coming, but that we will know the signals that He is coming!
Blog 230 for SEPTEMBER 4, 2021
Throughout the Bible, the heart is viewed as the center of life and is always associated with our thinking. Thus, King Solomon declares, "As a man thinks in his heart, so is he." Solomon gives us three life-changing facts about our thought life.
1. THE CENTRALITY OF THE THOUGHT LIFE
"Keep your heart with all diligence, for out of it spring the issues of life."
What you are now and what you will continue to be is the consequence of your thought life.
All of life starts with our thinking.
Sow a thought, reap a word; sow a word, reap an action; sow an action, reap a habit; sow a habit, reap a character; sow a character, reap a destiny.
2. THE CONSEQUENCES OF THE THOUGHT LIFE
Back to verse 23 again
Our Conversational life issues form our thinking.
"Put away from you a deceitful mouth, and put perverse lips far from you." (Verse 24) It impacts our reading, television viewing, hobbies, and the kind of life we are living. That is why Jesus said in Matthew 12:34, "Out of the abundance of the heart the mouth speaks."
Our Observational life issues form our thinking, "Let your eyes look straight ahead."
Verse 25
Your entire slant on life is affected by the way you think.
Our Operational life issues form our thinking, "Ponder the path of your feet, and let all your ways be established."
Verse 26
Once we master our thought life, there is no question as to the path we will walk.
3. THE CONTROL OF THE THOUGHT LIFE
Don't forget what Solomon has said in verse 23. "Keep your heart with all diligence."
The Apostle Paul speaks of bringing every thought to the obedience of Christ in 2 Corinthians 10:5.
No one can be sure of their thought life until it is brought under the discipline of Christ.
The importance of the thought life can never be overestimated.
Dear Lord, may the meditations of my heart be acceptable in Your sight.